Както виждате вече може да ме последватe в следните:
As you can see now you can follow me on the:
Όπως μπορείτε να δείτε έχετε την δυνατότητα
να
με
ακολουθήσετε
στα εξής
:
LOOKBOOK
Pinterest
Fashiolista
Twitter
Tweets by @KristinRose95
Tumblr
Bloglovin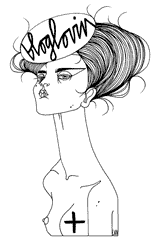 Chicisimo
Flickr
Blogger :
Visit the main page of the Blogger website and sign in to your account. Enter your email address and password, then click the "Sign in" button. The website will redirect you to your Blogger dashboard.
Locate the "Reading list" section, near the bottom of the page.
Click the gray "Add" button, located on the left navigational bar under the "Reading List" header.
Enter the URL of the Blogger page you wish to follow. An example of a URL would be "example.blogspot.com". Replace "example" with the username of the blog.
Click the orange "Follow" button and pick a following option. You can choose to follow the blog with your Blogger profile or anonymously. The blog will be added to the "Reading List" section of your dashboard.
Or you can write me e-mail :
Email :
thesenseofherstyle@gmail.com
Email :
krisrose95@hotmail.com
Also you can Follow me by your e-mail :)
Скоро ще направя Facebook ,instagram и може би chictopia
...
Кристина // Soon I will make Facebook, instagram, and perhaps chictopia...
Christina //Σύντομα θα κάνω Facebook, Instagram, και ίσως chictopia...
Kριστίνα